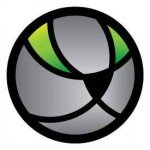 Looking for a good time this weekend?  Take a  ride up to Stamford, CT for Arts & Crafts on Bedford. There will be over 100 arts & crafts by day and music in the evening.
This is the first show we began showcasing Somrod Creative and our die-cut paper art and 2013 marks our second year of  participating in this great outdoor event. If you caught us there last year, we will be in the same location at Booth #78, the hours are:
Saturday, September 21st – 10am – 8pm
Sunday, September 22nd – 10am – 5pm
This year has been a great experience for us and we thank all of you out there who've supported and purchased our art! We hope to see you all this weekend.
Don't forget to sign up for our newsletter so you can keep up with us in the off season.